Intragnola Gardens
The park of Villa Intragnola is one of the largest private botanical gardens of Lake Maggiore, covering 17 acres with almost one km long shore, bordered by walls of pink granite from Baveno, laid by hand.
A simple pasture was enriched at the beginning of 1900 with exotic conifers by Vincenzo Sarto (also known as Vincenzo Sarti), who draw inspiration from the important botanical gardens around the Lake.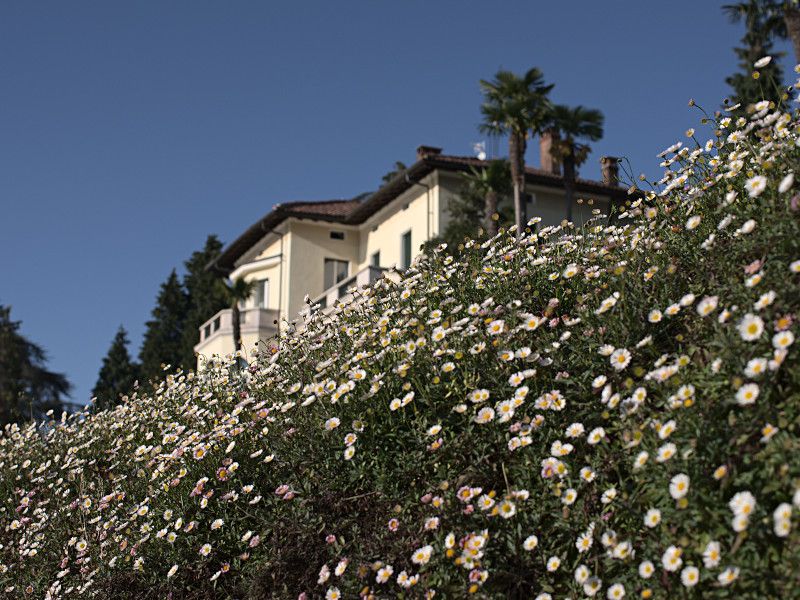 An Awesome View
Enjoy the magnificent vista of the Borromean Islands with the Alps in the background. And just wait for the sunsets!
Half Mile Long Granite Walls
A true legacy of the 'Picasass', local stone cutters' work of the last decades of 1800, the majestic walls are gracefully laid with slides, staircases, ports.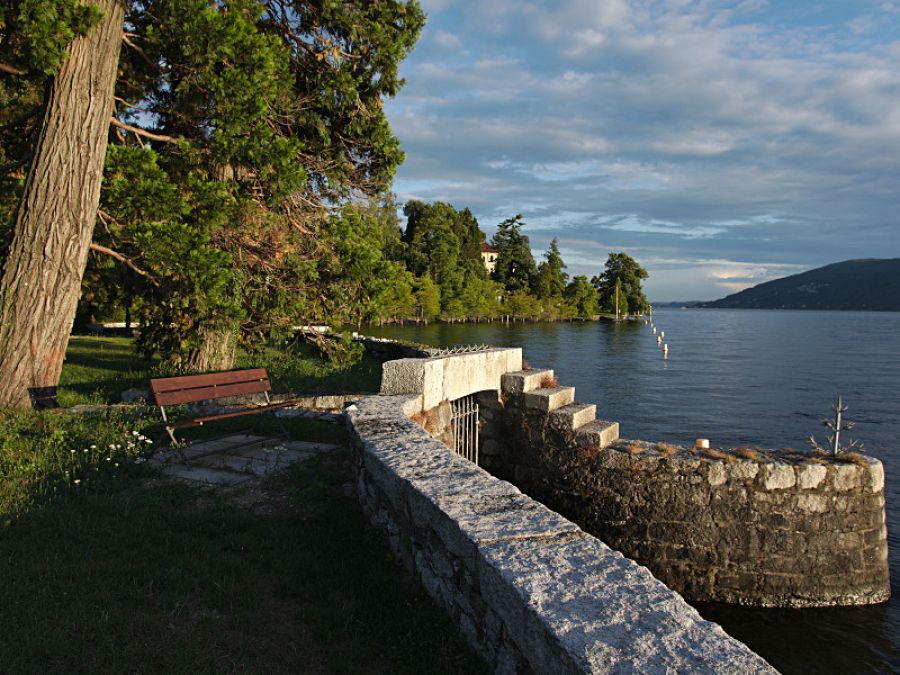 A Private Beach
You can enjoy a swim in the lake from the granite staircases or slides.
The private beach is home to the Taxodium grove and the environment is kept as a natural as possible.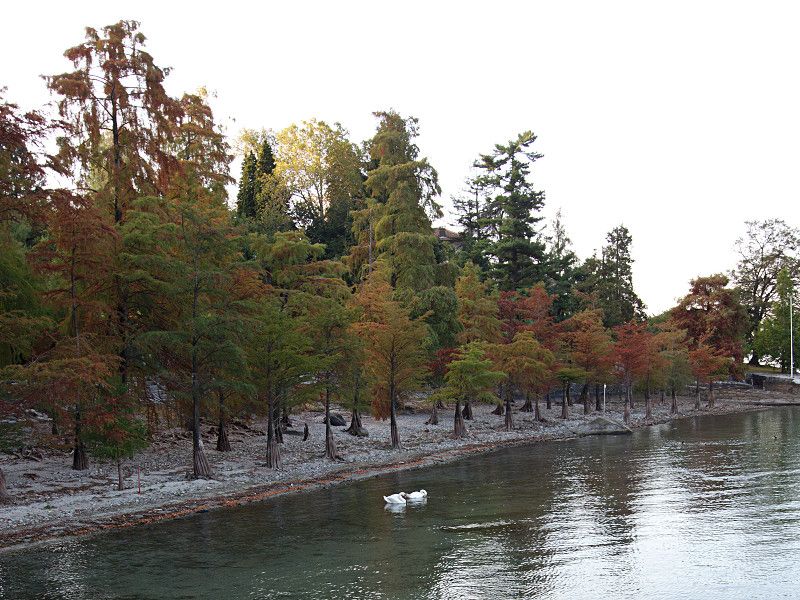 The Taxodium Collection
All three Taxodium species are represented in the gardens. The Taxodium distichum grove is one century old, while the beautiful T. ascendens and the rare T. mucronatum were added in recent years.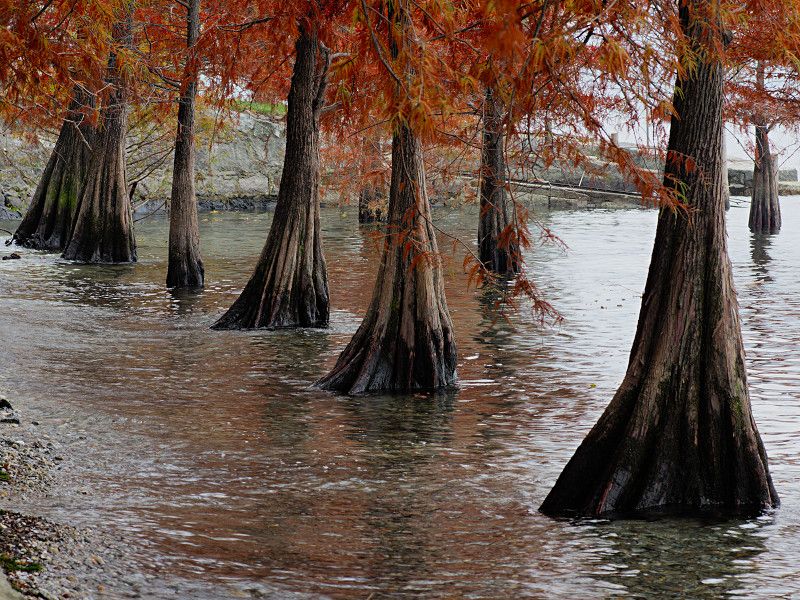 The Hornbeam Tunnel
A sixty meters long Carpinus betulus tunnel.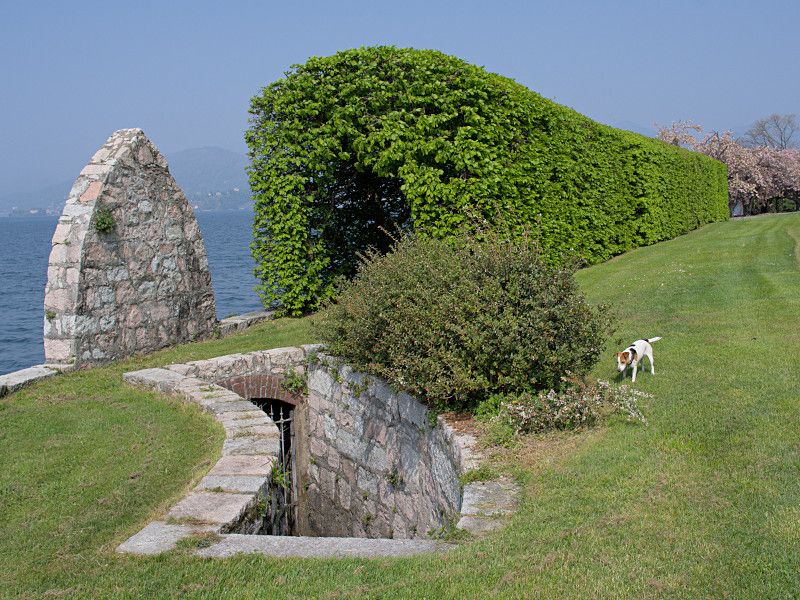 The Pinus Collection
Among the exotic Pinus trees, you can admire the P. montezumae, P. yunnanensis, a specimen of rare beauty, the P. virginiana, P. armandii, Pinus yecorensis, P. patula and P. roxburghii.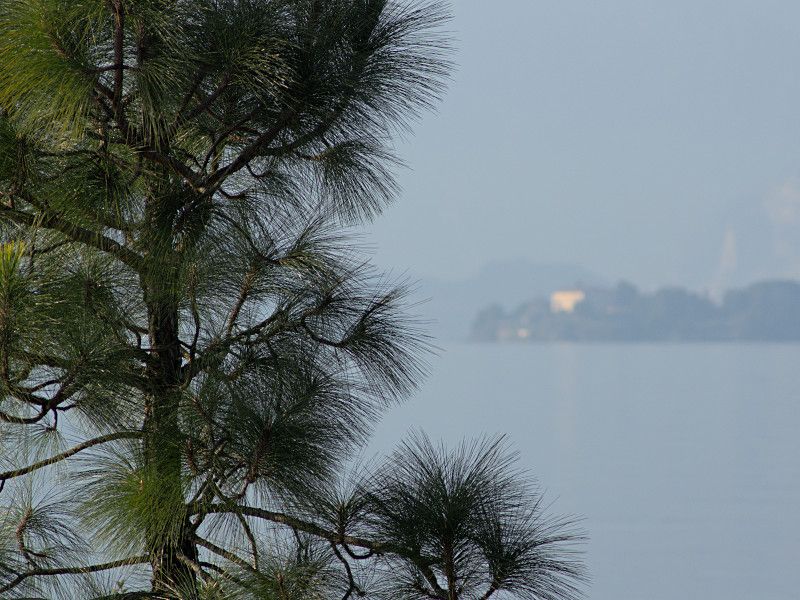 The Cupressus Collection
The Cupressaceae family has members from Europe, America and Asia. Beside the more common mediterranean cypress, we can admire the exotic and rare Cupressus cashmeriana, C. tortulosa, C. torulosa,  C. duclouxiana, the fragrant, criticall endangered, C. abramsiana, and C. stephensonii.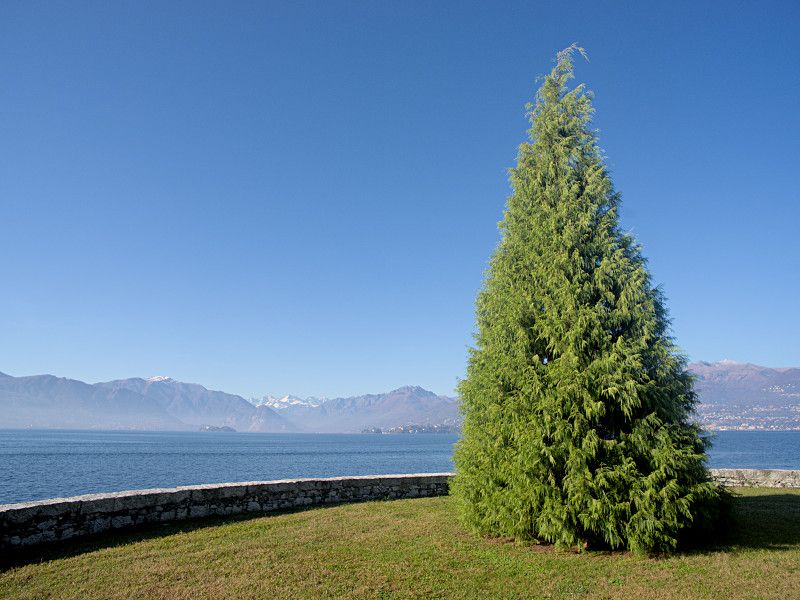 The Azalea Collection
A collection of over two thousand Azaleas colour the garden in spring.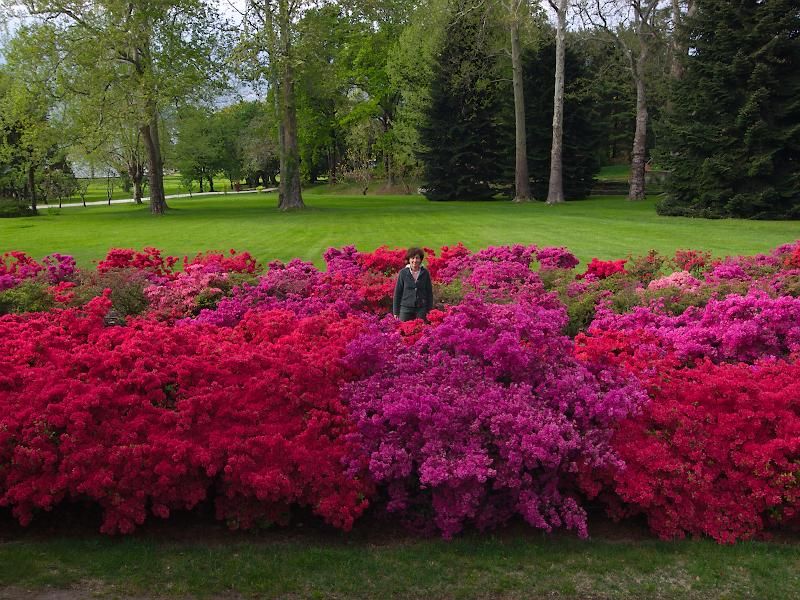 Spring and Summer Flowering
A number of flowerings adorn trees and shrubs in Spring: Magnolia stellata and M. soulangeana, Azaleas, Rhododendron, and the recently renovated collection of Prunus serrulata 'Kanzan'.
In summer you can enjoy the flowering of Nerium oleander and Lagerstroemia indica.